Last Monday on Virginia's Eastern Shore, Gov. Terry McAuliffe issued a permit for a new 80-megawatt solar array.
The power from this array will be delivered onto the grids that supply electricity to Amazon Web Services data centers in Northern Virginia. A long-term power purchase agreement with the developer and owner of the facility, Community Energy, enabled the project to be constructed. Just through this one project, the Commonwealth will more than quadruple the amount of solar power it currently generates.
But this project represents much more than just ensuring that Virginia adds more clean, renewable energy to the grid.
It's also about creating good jobs.
As the governor mentioned in his remarks at a ceremony at the new array, deals just like the one struck by Community Energy and Amazon catapulted Virginia to No. 7 in the nation in clean energy job announcements in the first quarter of the year, according to the national nonpartisan business group Environmental Entrepreneurs (E2).
This was the first time the Commonwealth cracked the top 10 since E2 began tracking clean energy job announcements four years ago.
But in the second quarter of the year, Virginia followed up that strong showing with yet another top-10 ranking. The full Q2 report – which was released in September and features a profile of Community Energy – is available here.
Clearly, momentum for clean energy jobs is building across the state.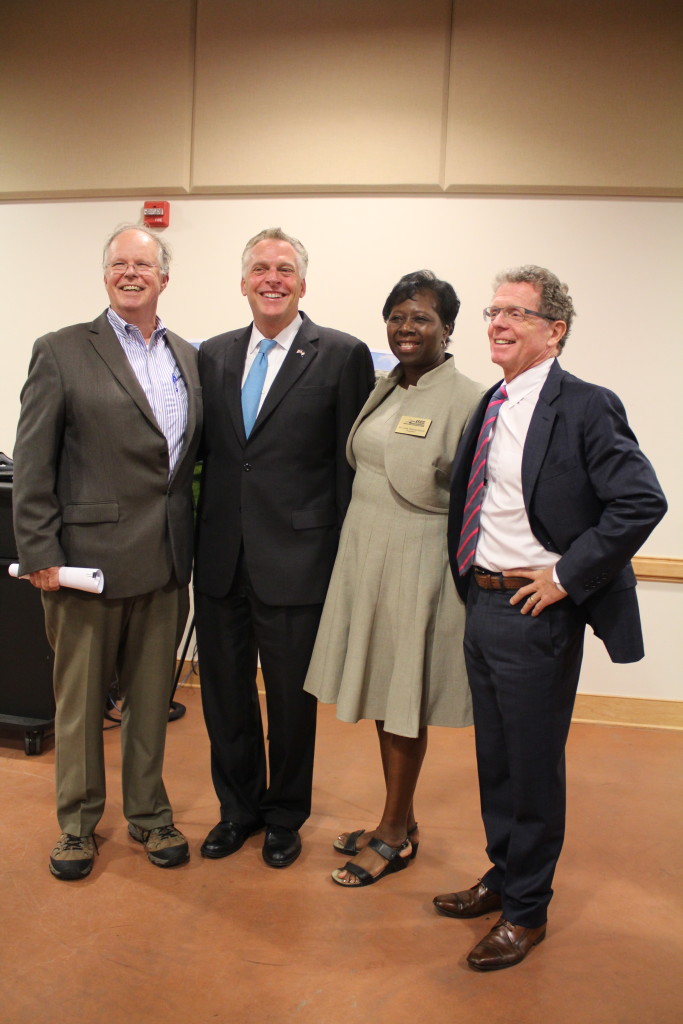 But how do we build on this momentum – for the benefit of our economy and our environment?
Well, we can start by strongly implementing the federal Clean Power Plan. By setting the first-ever limits on the amount carbon pollution our nation's existing power plants can emit, this commonsense plan will help grow clean energy job opportunities in Virginia in sectors like solar, wind and energy efficiency.
Already, Virginians across the state have voiced strong support for the plan, as evidenced by this recent op-ed from a Latino veteran and his business partner in Loudoun County.
And recently in Roanoke at a Virginia Department of Environmental Quality listening session on the Clean Power Plan, about nine out of every 10 people who commented on the plan were supportive.
The latest example of growing public support for the Clean Power Plan came last Monday at South County High School's cafeteria in Lorton, where practically every single one of the nearly 40 Virginians who were providing public comments to DEQ spoke out in support of the plan.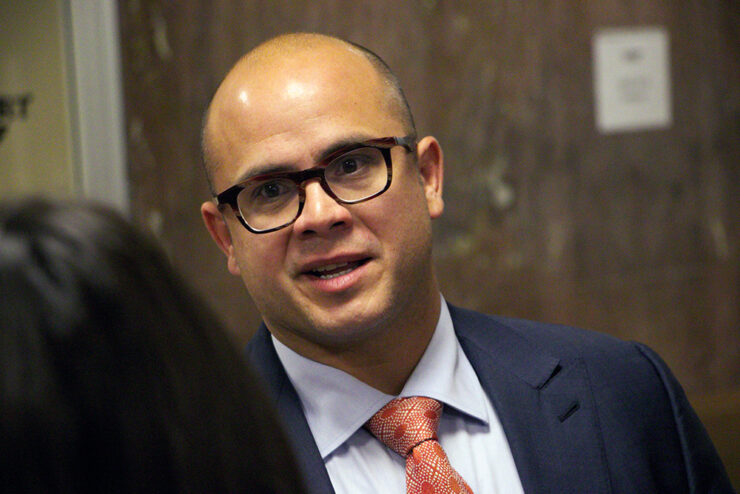 Prince William County fourth-grader Arielle Newsom said we all want to live clean, healthy lives, while Dan Smolen, founder of the clean energy executive recruitment business The Green Suits, LLC, said the Clean Power Plan will be a boon to Virginia's economy.
"This is perhaps most compelling to Virginia's workforce – our talent wants the high-paying and stable jobs that investment in the Clean Power Plan will bring – 40,000 in energy efficiency, 10,000 in offshore wind, and over 14,000 in solar is just the start," Smolen said. "Virginians who are new to the workforce to those who are the most experienced want to do well … while doing right.
"In closing, the Clean Power Plan will, when implemented, be Virginia's best catalyst for creating thousands of jobs that start – and stay in Virginia – for several generations," he said.
Already, it's been a busy few weeks for clean energy in Virginia, with DEQ listening sessions on the Clean Power Plan also held in Henrico, Big Stone Gap and another scheduled for Portsmouth Tuesday, Oct. 6.
As Gov. McAuliffe last week on the Eastern Shore: "If we are not serious about renewable energy, businesses will not come to Virginia."
We all know that more businesses mean more jobs. That's why it's been so satisfying to see Virginia get serious about the Clean Power Plan.
Alexandra resident Alice Tong is E2's Mid-Atlantic advocate.