The Flood Building is a historic midrise office building in downtown San Francisco. One of only two San Francisco buildings to survive both the 1906 and 1989 earthquakes, the building's tenants include the Gap, Anthropologie, a private investigator, law firms, and the consulate of Nicaragua.
Located near a cable-car turnaround, the building has an ornate sandstone exterior and marble walls, hallways, and staircases.
After undergoing extensive renovations about 15 years ago, the building was awarded an Energy Star rating of 100 from the U.S. Environmental Protection Agency, meaning that out of 100 similar buildings in size and climate zone, the Flood Building was the most energy efficient.
That wasn't good enough for San Francisco-based energy efficiency company Carbon Lighthouse.
According to Brenden Millstein, Carbon Lighthouse's CEO and an E2 member, there were untapped energy savings locked within the Flood Building. He set out to mine those savings, increasing the bottom line for the building's owner and, in the process, cutting greenhouse gas emissions.
Carbon Lighthouse's energy engineers went to work. They spent a few days on site placing sensors about half the size of an iPhone throughout the building. In place for a few weeks, these devices collected millions of data points, helping to construct a detailed profile of the building's energy use – its temperature, its lighting patterns, and its occupancy levels.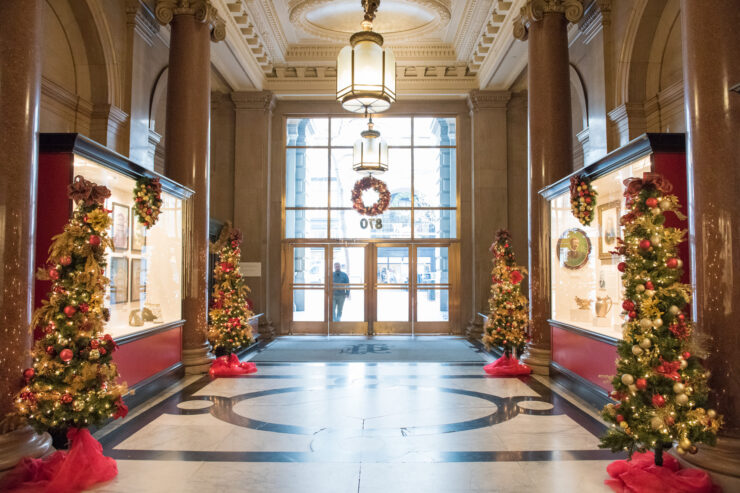 "We are always swimming in data," Millstein said, "and the sea of otherwise-unknown information helps us make more informed decisions about building operations and control that results in 20-30-percent, whole-building energy savings."
Using proprietary software, Carbon Lighthouse analyzed this data, identifying ways to make the Flood Building more efficient. For example, the data uncovered savings in optimizing how 15- and 30-horsepower motors pump hot and cold water through a network of pipes and heat exchangers to keep the building's temperature pleasant. Carbon Lighthouse discovered that by changing the way this water circulates, it could eliminate about 60-horsepower worth of waste energy 95 percent of the year — without sacrificing tenant comfort.
By making this and other energy-saving changes, Millstein said the Flood Building's owners can expect to save $1.2 million in total energy expenses over the next 12-15 years, easily paying back the cost of the retrofit and in the process reducing the building's carbon footprint.
The Flood Building is one of more than 90 efficiency projects Carbon Lighthouse has successfully completed on the West Coast. Other projects include a 55,000-square-foot high school that's saving $22,500 in utility bills annually; a 35,000-square-foot office in Mountain View, Calif., that will save building owners about $147,000 over the next 10 years; and a guitar pick manufacturer whose pressurized air equipment is operating better thanks to an efficiency retrofit.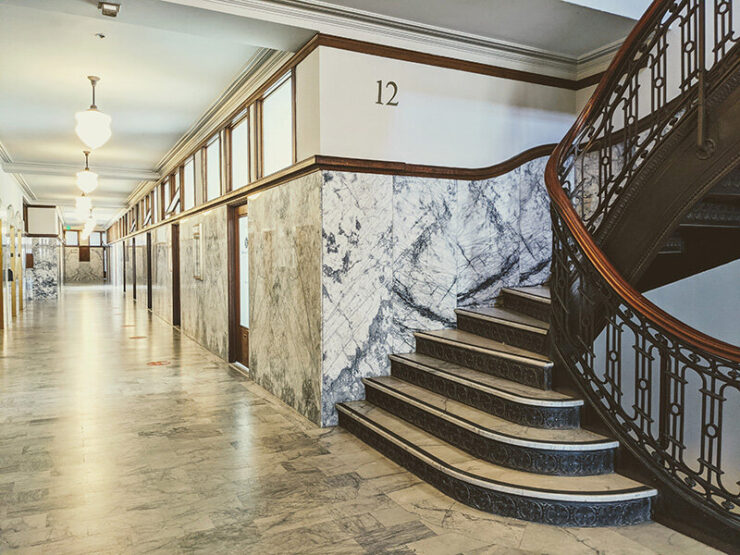 Clients like these have averaged savings up to 15 percent higher than Carbon Lighthouse's conservative initial estimates. With a business model built upon referrals, Carbon Lighthouse's project portfolio is growing, and the for three consecutive years the business has tripled revenues.
Carbon Lighthouse was founded in 2009 by Millstein and Raphael Rosen, Millstein's lab partner at Harvard University and a close friend since kindergarten.
"He was the only one who could beat me at Minute Math," Millstein joked.
While Millstein and Rosen set out to start a successful business, Carbon Lighthouse has always had a purpose greater than just making money. Millstein said his company's mission is to stop climate change, and to help the world reach zero emissions by 2050.
Millstein said that as far as he's concerned, the success of his business is measured in reduction of carbon pollution. And by that measure, Carbon Lighthouse has been very successful.
In its 90-plus projects, Carbon Lighthouse has cut carbon pollution by more than 40,000,000 pounds.